Description
---
Product Option SKU

Product Options SKU work with echo product option with sku or model number.
its allow you to add SKU or Model Number for every product option.
Features:

Display in Product, Cart, Checkout, account order history, admin order.
Add SKU to Each Options
SKU in order history page
Multi-Store Compatible
Multi-Language Compatible
Custom Theme Supportable
No Core File Change
Ocmod Modification
Installation :
- Go to Admin > Extension > Extension Installer
- Upload zip file here.
- Go to Modification Click in Refresh.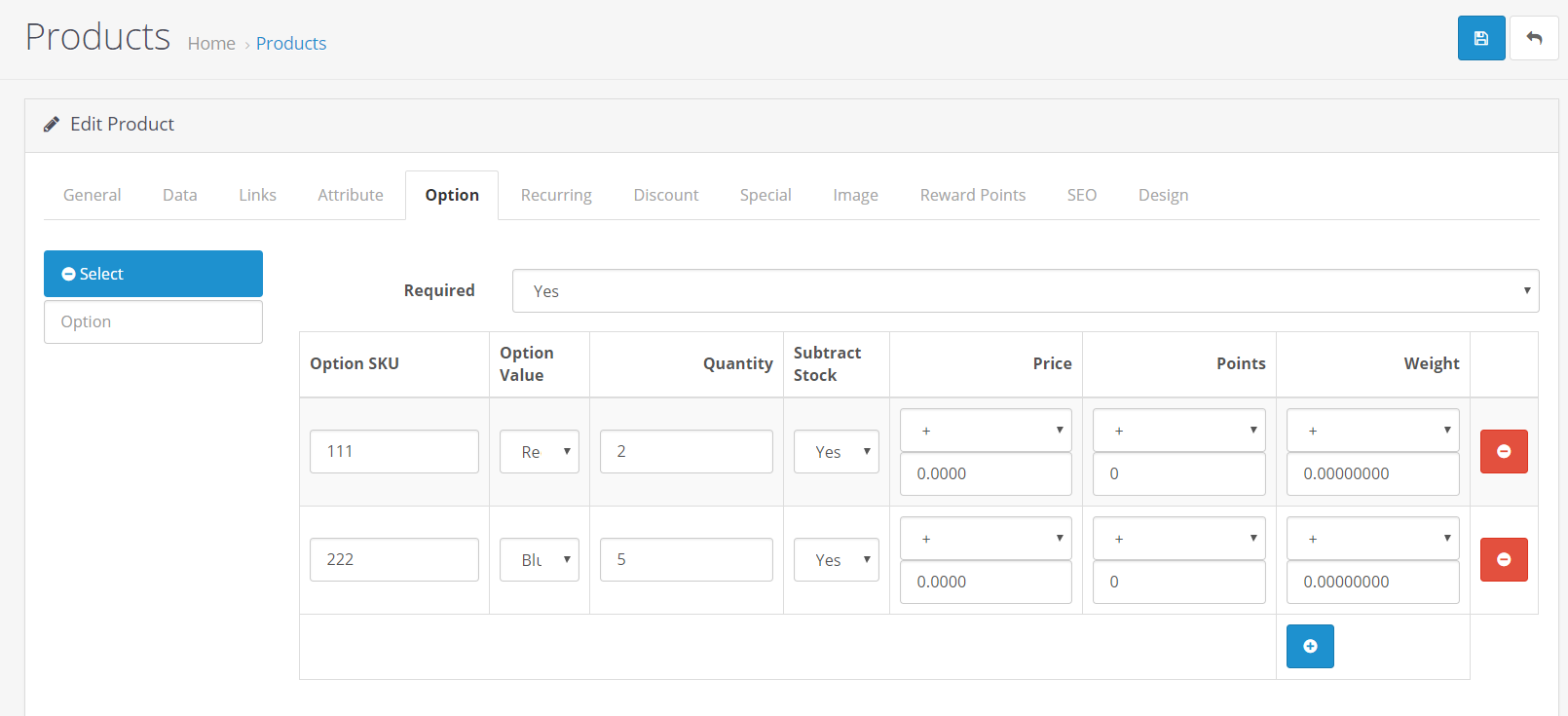 Front end Demo
http://demo.sainent.com
Admin Demo
http://demo.sainent.com/admin
Username: demo
Password: demo
0 reviews
---
---
Developed by Sainent
1 Months Free Support

Sainent
Member since: 17 September 2018
| | |
| --- | --- |
| Last Update | 20 November 2019 |
| Created | 20 October 2018 |
| License | Premium |
| High Resolution | Yes |
| Compatible Browsers | Firefox, Chrome, Opera, Safari, Edge, IE11 |
| Software Version | OpenCart 3.0.3.x, OpenCart 3.0.2.x, OpenCart 3.0.1.x, OpenCart 3.0.0.x |
| Files Included | XML Files |
| Columns | 4+ |
| Documentation | Well Documented |
| Layout | Responsive |
| Tags | product option, sku, opencart |