Description
---
Drag & Drop Product Images Upload work with OCMOD

* its allow to upload multiple images at once. and upload multiple images in selected destination path. display uploaded preview and allow to show full screen display with navigation.

Features :
- Easy Installation
- No Coding Knowledge Require.
- Faster and Quick Upload then default system.
- Upload Multiple Images at One time.
- Upload Images at selected path on server.
- No need to add again in product images with plus icon.
- No Core file change.
- All Modification With OCMOD.
For Install in Opencart 2.3 & 3.x
- Go to Extension > Extension Installer -> Upload
- Go to Modification Click in Refresh.
- Clear cache from admin > dashboard

Admin Demo
http://demo.sainent.com/admin
Username: demo
Password: demo
Updated Ver 1.2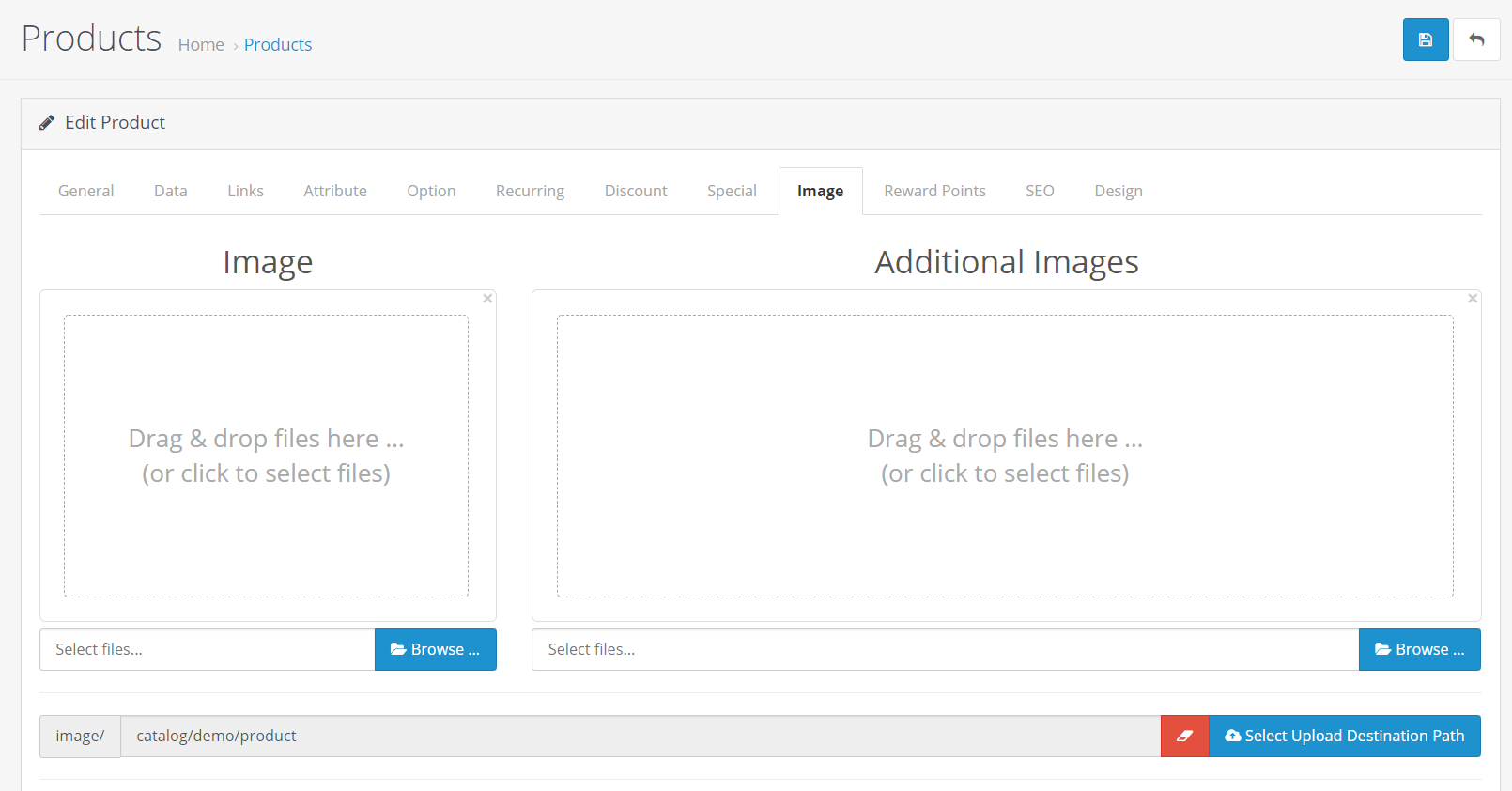 Installation and Admin Demo Ver 1.1:
6 reviews
---
---
Developed by Sainent
1 Months Free Support

Sainent
Member since: 17 September 2018
| | |
| --- | --- |
| Last Update | 17 April 2020 |
| Created | 24 September 2018 |
| License | Premium |
| High Resolution | Yes |
| Compatible Browsers | Firefox, Chrome, Opera, Safari, Edge, IE11 |
| Software Version | OpenCart 3.0.3.x, OpenCart 3.0.2.x, OpenCart 3.0.1.x, OpenCart 3.0.0.x, OpenCart 2.3.0.x, OpenCart 2.2.0.x, OpenCart 2.1.0.x, OpenCart 2.0.0.x |
| Files Included | PHP Files, CSS Files, JS Files, XML Files |
| Columns | 4+ |
| Documentation | Well Documented |
| Layout | Responsive |
| Tags | drag, &, drop, product, images, upload, opencart, opencart |