Description
---
Drag & Drop Product Additional Images Purpletree Multi Vendor / Multi Seller work with OCMOD

* its allow to upload multiple images at once at admin panel, seller panel in manage product, and upload multiple images in selected destination path. display uploaded preview and allow to show full screen display with navigation.

Features :
- Easy Installation
- No Coding Knowledge Require.
- Faster and Quick Upload then default system.
- Upload Multiple Images at One time.
- Upload Images at selected path on server.
- Seller / Vendor Upload Image with Drag and Drop.
- No need to add again in product additional images with plus icon.
- No Core file change.
- All Modification With OCMOD.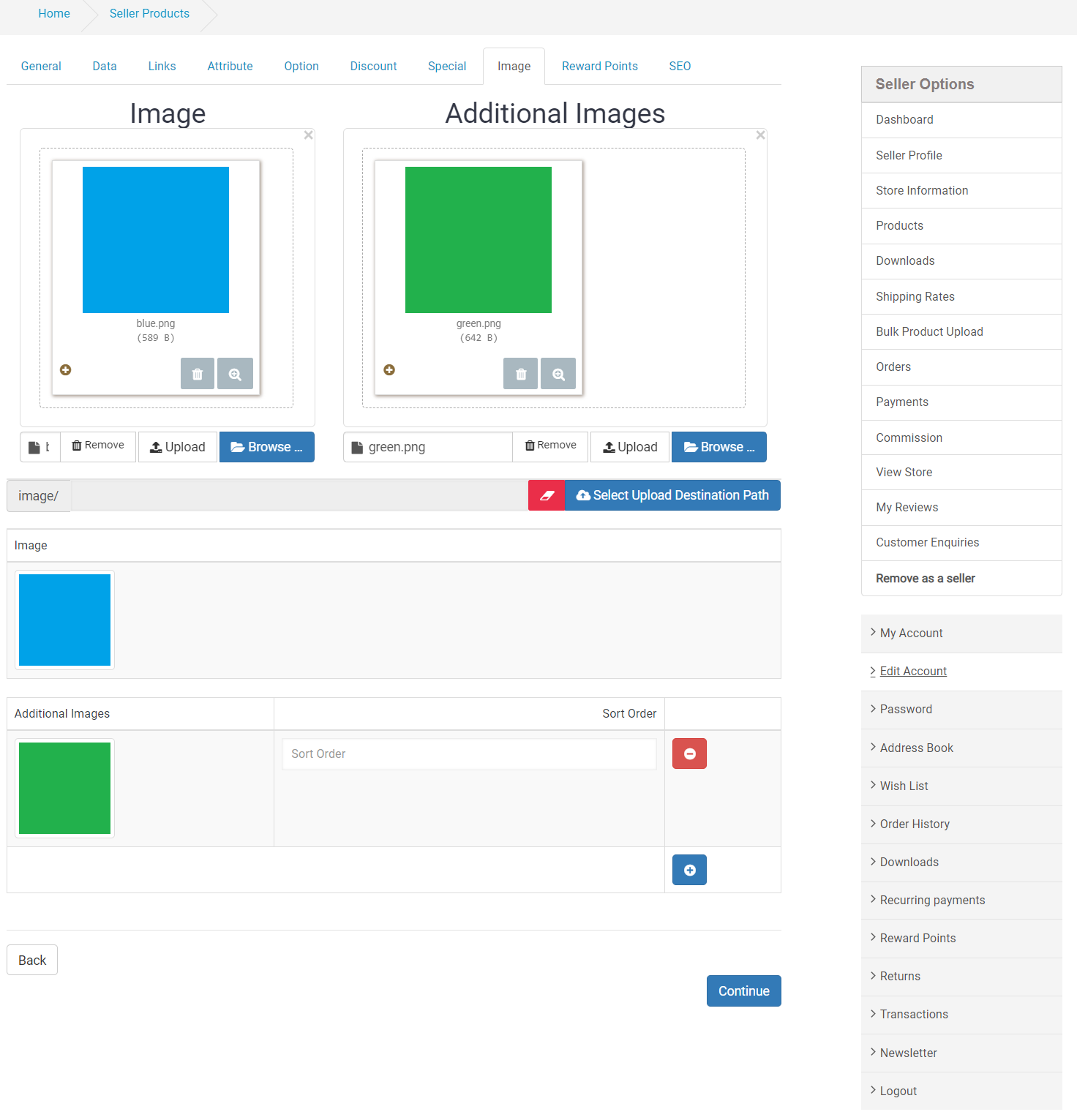 Installation and Admin Demo :

For Install in Opencart 2.3 & 3.x
- Go to Extension > Extension Installer -> Upload
- Go to Modification Click in Refresh.
- Clear cache from admin > dashboard
**Note : We have develop this extension for purple tree multi vendor / multi seller for easy and time saving purpose, we are not employee or developer of purple tree, we are individual.


1 reviews
---
---
Developed by Sainent
1 Months Free Support

Sainent
Member since: 17 September 2018
| | |
| --- | --- |
| Last Update | 18 April 2020 |
| Created | 24 September 2018 |
| License | Premium |
| High Resolution | Yes |
| Compatible Browsers | Firefox, Chrome, Opera, Safari, Edge, IE11 |
| Software Version | OpenCart 3.0.3.x, OpenCart 3.0.2.x, OpenCart 3.0.1.x, OpenCart 3.0.0.x, OpenCart 2.3.0.x |
| Files Included | PHP Files, CSS Files, JS Files, XML Files |
| Columns | 4+ |
| Documentation | Well Documented |
| Layout | Responsive |
| Tags | drag, drop, product, images, purpletree, multi, vendor-seller, opencart |